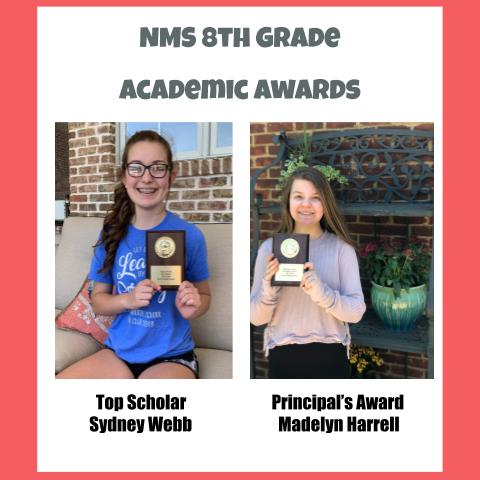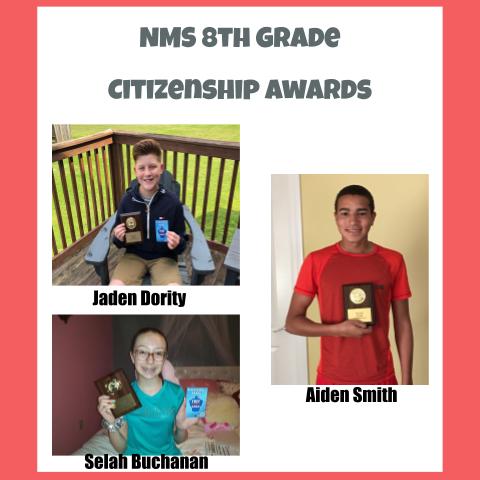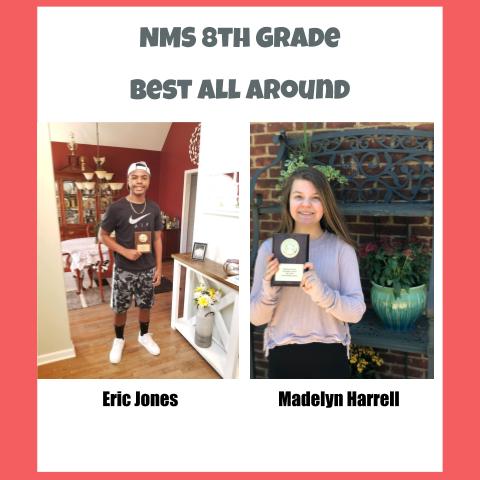 North Middle School would like to recognize the following 8th grade students for the 2019-2020 school year. Congratulations and a job well done!
Madelyn Harrell and Eric Jones received the Best All Around award.
Citizenship awards went to Aiden Smith, Jaden Dority, and Selah Buchanan.
The principal's award for second-highest overall average went to Madelyn Harrell.
The top scholar award for the highest overall average went to Sydney Webb.