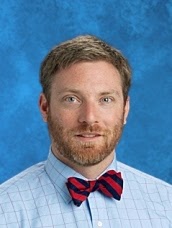 Goal: To provide a conducive learning environment where students are immersed in relevant content and 21st Century skills.
"If we teach today as we taught yesterday, we rob our children of tomorrow." - John Dewey
Birthday: May 17, 1985.
Hometown: Richmond Hill, Georgia
High School: Richmond Hill High School
University:
B.S.- Animal Science, Middle Tennessee State University, 2008.

M.Ed.- Curriculum & Instruction, Middle Tennessee State Uiversity, 2011.

Ed.S.- Administration & Supervision, Arkansas State University, 2016.
Certifications: Agriculture (7-12), History (7-12), Administration (Pre-K- 12).
Hobbies: Fishing, hunting, archery, gardening, boats, & music
.
Family: Wife- Caycee; Kids- Charlie (6) & Gus (3).
Pets: 2 dogs (Jax & Mickey), 1 horse (Apache), 1 donkey (Glory), & 1 Cat (Mr. Kitty).
Favorite team: University of Georgia- Go Dawgs!!
Favorite candy: Sour Patch Kids
Favorite food:
Fried shrimp & sweet tea.